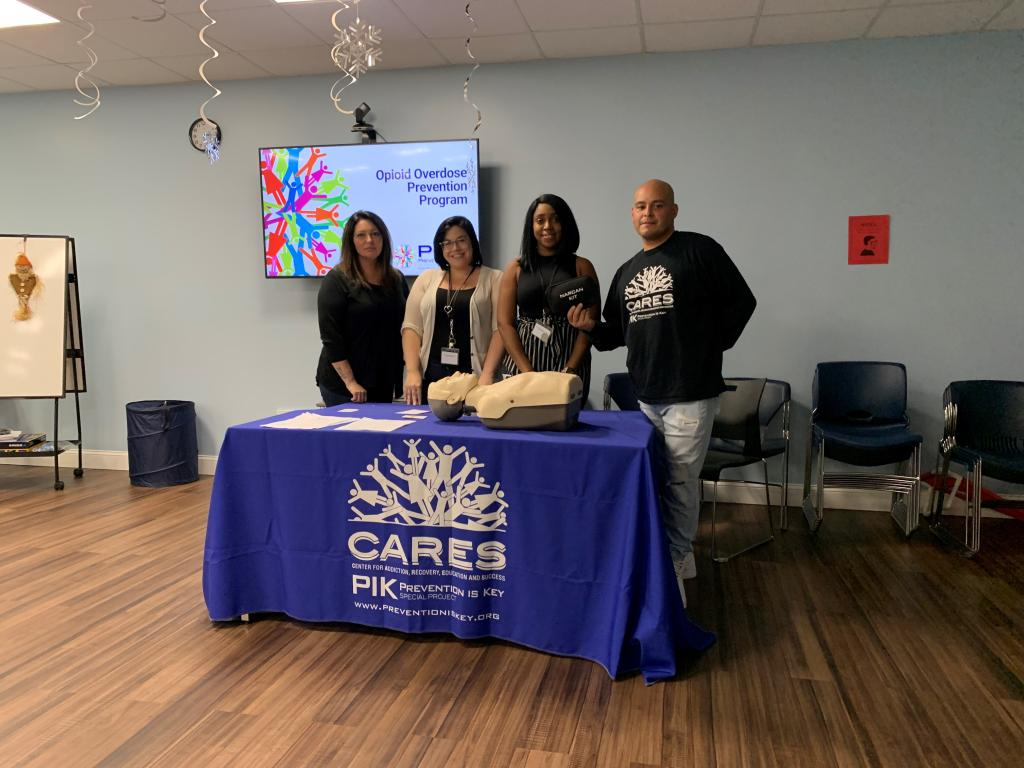 SERV Centers' Community Behavioral Health Clinic holds Naloxone training
SERV Centers' Community Behavioral Health Clinic in Clifton held an Opioid Overdose Prevention and Naloxone Administration Training on Friday, September 17.
Center for Addiction and Recovery Education and Success (CARES) Patient Navigator Joseph Rivera led the training. He covered a variety of topics, such as how to recognize the signs and symptoms of an overdose, how to perform rescue breathing, and how to administer the life-saving drug Naloxone.
All 19 SERV team members who attended the training received an overdose rescue kit, which included Naloxone nasal spray.
More than 70% of fatal drug overdoses involve opioids. There are numerous drugs, both legal and illegal, in the opioid class. Some commonly known ones are OxyContin, Hydrocodone, Morphine, Heroin, and Fentanyl.
Naloxone, also known as Narcan, is an opioid antagonist. When administered, either as a nasal spray or as a shot, it rapidly reverses the effects of opioids in the body and can stop an overdose.
Naloxone is approved by the Food and Drug Administration (FDA). It has no potential for abuse, has few side effects, and won't affect someone who hasn't taken opioids.
Nearly 27,000 lives have been saved with Naloxone, according to the Centers for Disease Control and Prevention. While this life-saving drug is often carried by paramedics and other first responders, organizations like CARES have made distributing it to the general public a priority.
Rivera concluded his training by encouraging SERV team members to share what they learned with family and friends. He said more kits are available and can be ordered through his organization's website, www.caresnj.org.
SERV looks forward to working with CARES again in the near future to provide support to the recovery community and reduce stigmas associated with substance use disorder through advocacy and education.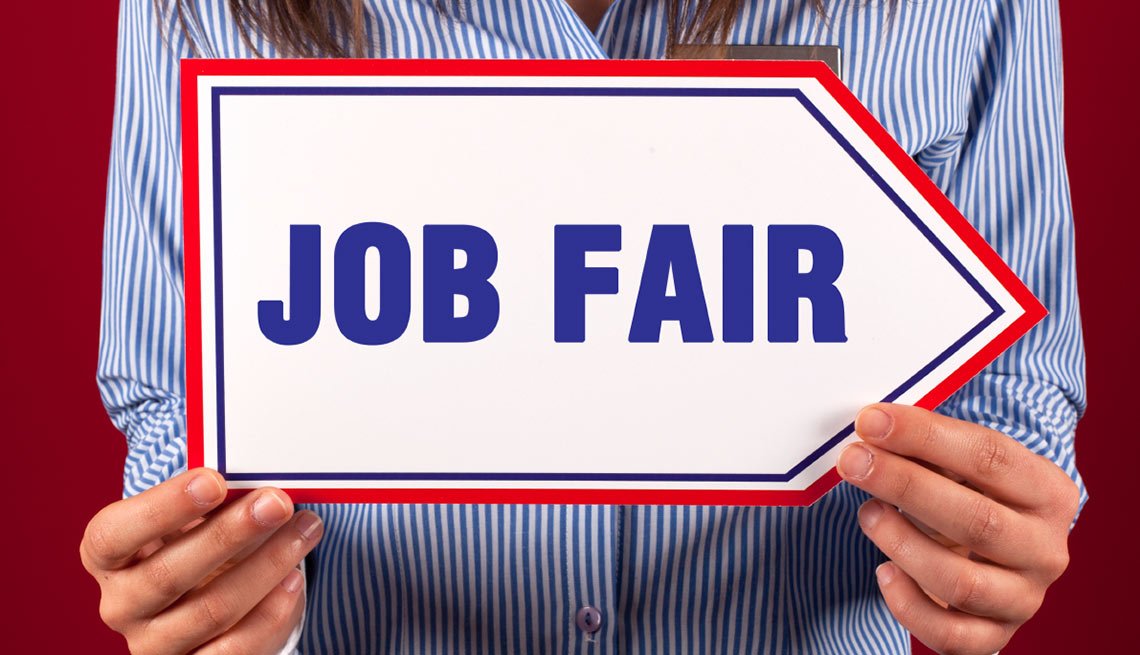 SERV Behavioral Health System to Host Job Fair in Clifton July 1
SERV Behavioral Health System, Inc. will host a job fair in Clifton, NJ on Thursday July 1, from 10 a.m. to 7 p.m. The organization is hiring Residential Program Managers, Residential Coordinators, Residential Counselors, and Senior Residential Counselors.
What: Job Fair
Where: 777 Bloomfield Ave, Clifton, NJ 07012
When: Thursday, July 1, from 10 a.m. to 7 p.m.
If you are unable to attend the event, and you are interested in launching a career at SERV, please email your resume to This email address is being protected from spambots. You need JavaScript enabled to view it..
To learn more about the opportunities at SERV, please visit https://www.servbhs.org/careers-at-serv/why-serv.
Why SERV?
SERV is an award-winning, not-for-profit behavioral healthcare organization. Focused on compassionate care and personal empowerment, we offer a full spectrum of recovery services for children, youth, and adults living with chronic mental illness, substance use disorder, and intellectual and developmental disabilities.
What sets us apart as one of the most desired workplaces is our commitment to providing the best work/life balance options for our team members. We offer flexible schedules, multiple work locations, generous PTO, and robust benefits packages. We also understand that career development and advancement are key to the success of both our team members and the organization.
By investing in our team members today, we prepare our organization for the future. This is why we are committed to developing a team of talented professionals who are better equipped to support our mission, make an impact, accelerate their careers, and meet and exceed the ever-changing demands of our industry.

SERV joins the #GivingTuesday movement
Help us create a Multi-Sensory Environment
for SERV consumers with intellectual disabilities
SERV Behavioral Health System, Inc., which provides residential and support services to special-needs individuals throughout New Jersey, has joined #GivingTuesday, a global day of giving that harnesses the collective power of individuals, communities and organizations to encourage philanthropy.
Occurring this year on Nov. 29, #GivingTuesday is held annually on the Tuesday after Thanksgiving and the widely recognized shopping events Black Friday and Cyber Monday to kick-off the holiday giving season and inspire people to give back in impactful ways to the charities and causes they support.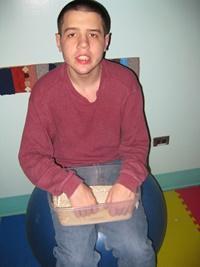 Dylan runs his fingers through a bowl of dry rice searching for objects. This item in the Multi-Sensory Room at the SERV's Progressive Achievement Center promotes tactile stimulation. SERV's #GivingTuesday cause is to raise $2,000 to purchase multi-sensory equipment for our two Progressive Achievement Centers' (PAC) rehabilitative day programs in Ewing and Cranford, N.J., for individuals with intellectual disabilities. And, if we raise $2,000, one of our generous donors will match the funds up to $2,000, thereby allowing us to purchase $4,000 worth of items for these two "safe haven" rooms. Our aim is to give our consumers with sensory impairments a place to go to where it is easy on the senses and even a little bit of fun. It is not necessarily a place for learning as much as it is a place to reintegrate or come back to one's self to de-stress and regain composure.


At PAC, we serve approximately 75 adults primarily diagnosed with intellectual disabilities and Autism Spectrum disorder. Many individuals also demonstrate severe behavioral challenges. Approximately 25% of PAC participants are on the Autism Spectrum. Another 41% are dually diagnosed with an intellectual disability and mental illness. We currently support two individuals with early onset of Alzheimer's/dementia in addition to an intellectual disability.


In 2014, PAC, with the assistance of SERV Behavior Specialists, created experimental multi-sensory rooms in each program location (with minimal funds) to study the effects on our consumers. We have found that our consumers enjoy being able to spend time in the room when they have stress, anxiety, aggression or a need to get away from loud sounds. The multi-sensory room is designed to deliver stimuli to various senses -- vision, touch, smell, hearing, taste, balance, and relation to people/objects -- using lighting effects, color, sounds, textiles, music, scents, and more.


The variety of items in the room helps to calm the consumers so they can get back on track and resume their normal routine. We have also noticed reductions in self-injurious behaviors, stress, improvements in staff/consumer interaction, longer periods between behavior episodes, and better overall attendance at program.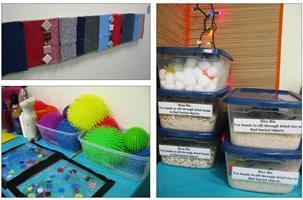 SERV's current Multi-Sensory Room, created with minimal funds, allows Progressive Achievement Center consumers to enjoy a range of experiences that stimulates all the senses. Specialized equipment purchased with Giving Tuesday donations will help to enhance therapy, learning and relaxation for individuals with intellectual disabilities and Autism Spectrum Disorder.SERV would like to expand this component of our PAC day program to offer a wider variety of specialized multi-sensory stimuli for our consumers. PAC has many individuals who are tactilely defensive (underdeveloped sense of touch). For the hyposensitive individual, we may use items such as putty or weighted balls to give the person sensory input. Weighted blankets and vests would also be beneficial to promote acceptance of the human touch. Among the additional items we hope to purchase for both venues are video rockers with vibration, solar system planetariums, sensory bubble tower lamps, fiber optic lights, auditory feedback phones, sensory games and a variety of textured materials.


We believe an expanded implementation of our current sensory room can help lead to more independence and self-determination for adults with intellectual challenges.
Please consider making a gift in any amount to the Multi-Sensory Environment Fund. Remember, your gift will be matched by our donor up to $2,000. TO DONATE, Click here and write "Giving Tuesday" in the Description box.
Please forward this on to your family, friends and colleagues and share on Facebook to help get the word out about #GivingTuesday at SERV.


Thank you for your support!
Read more at givingtuesday.org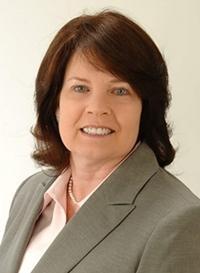 New CEO joins SERV
Regina Widdows, an experienced healthcare management professional in New Jersey and Pennsylvania, has been named the new President/Chief Executive Officer of SERV Behavioral Health System, Inc., a 42-year-old statewide nonprofit organization headquartered in Ewing. Ms. Widdows replaces Gary van Nostrand, who retired in August after 15 years as President/CEO.
In making the announcement, SERV's Chairman of the Board Richard Anderson said, "Regina joins SERV having built a successful career serving consumers with mental health needs and intellectual/developmental disabilities. With critical executive-level experience, Regina will lead SERV as our company expands its offerings to populations in need."
"It is an incredible honor to lead and contribute to such a well-respected, innovative organization within the field of behavioral health," Ms. Widdows said. "I will be committed to maintaining and refocusing our energies on SERV's core mission, and the performance necessary to accomplish our initiatives. We will build upon our strengths and deep rooted legacy to ensure our sustainability and success, and execute on our collaborative strategy in the ever-evolving landscape of healthcare."
Ms. Widdows' most recent position was as Senior Vice President of Program and Clinical Operations at Bancroft, a behavioral health organization with sites in New Jersey, Pennsylvania and Delaware. Previously, she held executive positions in hospital systems in Pennsylvania, including Haven Behavioral Hospital of Eastern Pennsylvania and Brandywine Hospital, and was Associate Executive Director of Lenape Valley Foundation in Doylestown, Pa.
A resident of Ivyland, Pa., Ms. Widdows received her master's degree in clinical psychology from West Chester University, West Chester, Pa.; and a bachelor's degree in psychology from Temple University, Philadelphia.
On her first day at SERV, Ms. Widdows addressed the staff in the corporate office on Scotch Road and via videoconferencing to offices throughout the state. She said she plans to meet with staff personally in town hall-type settings to hear their ideas as to how SERV may improve and enhance its provision of services.
"Together, we will accomplish our goals, stay true to the organizational mission, and continue to provide exceptional care," she said.
An important update from CEO Regina Widdows
Dear Friends,
I hope you and your loved ones are keeping well and safe. In light of the COVID-19 pandemic, I am writing to let you know that we have decided to postpone our upcoming 30 th Anniversary Volley for SERV Tennis Tournament, scheduled to take place on June 9, 2020, at Cobblestone Creek Country Club. Although this was not an easy decision to make, we believe it is in the best interest of our cherished supporters and the community at large.
The last several weeks have been devastating for our nation. However, the work of SERV continues. We are focusing all of our resources on our mission-driven work of providing the highest quality compassionate care to our residential consumers. Our staff has shown tremendous bravery and unwavering dedication throughout this crisis. They are keeping the consumers safe, healthy, and engaged.
Fundraising is a critical source of revenue for SERV. Funds raised from events like Volley for SERV, support our programs for children, youth, and adults who are working to recover from serious mental illness or cope with developmental and intellectual disabilities. Even though we won't be able to gather together for Volley for SERV on June 9, I hope that you will consider a donation to SERV by clicking here. Your donation will help us to sustain our vital programming during these tough times.
All of us need to remember that we will get through this. In the meantime, I wish you, your family members and loved ones good health and safety. On behalf of the consumers who are the true beneficiaries of your support, you have our heartfelt thanks.
Sincerely,

Regina Widdows
President and CEO
Save the Date!
Poker Run Winner Announced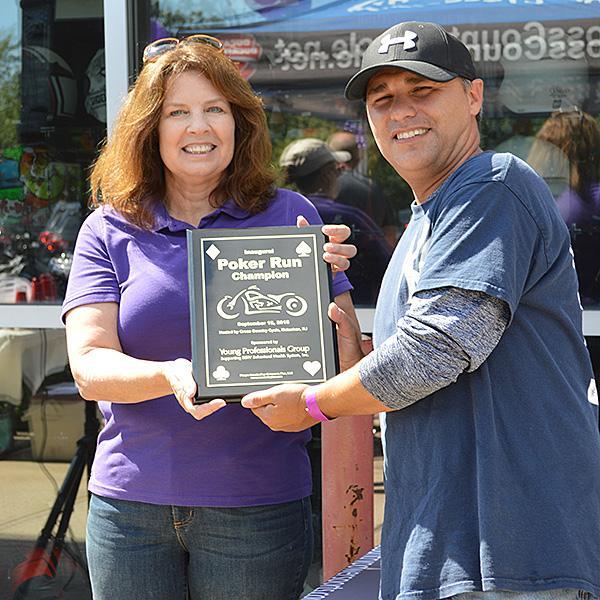 Congratulations to Chris DiStefano of Milltown, who was the winner of the Poker Run sponsored by the Young Professionals Group for SERV on Sept. 15 at Cross Country Cycles in Metuchen. He is shown receiving the winner's plaque from Regina Widdows, President and CEO of SERV.