Join the Volley For SERV Committee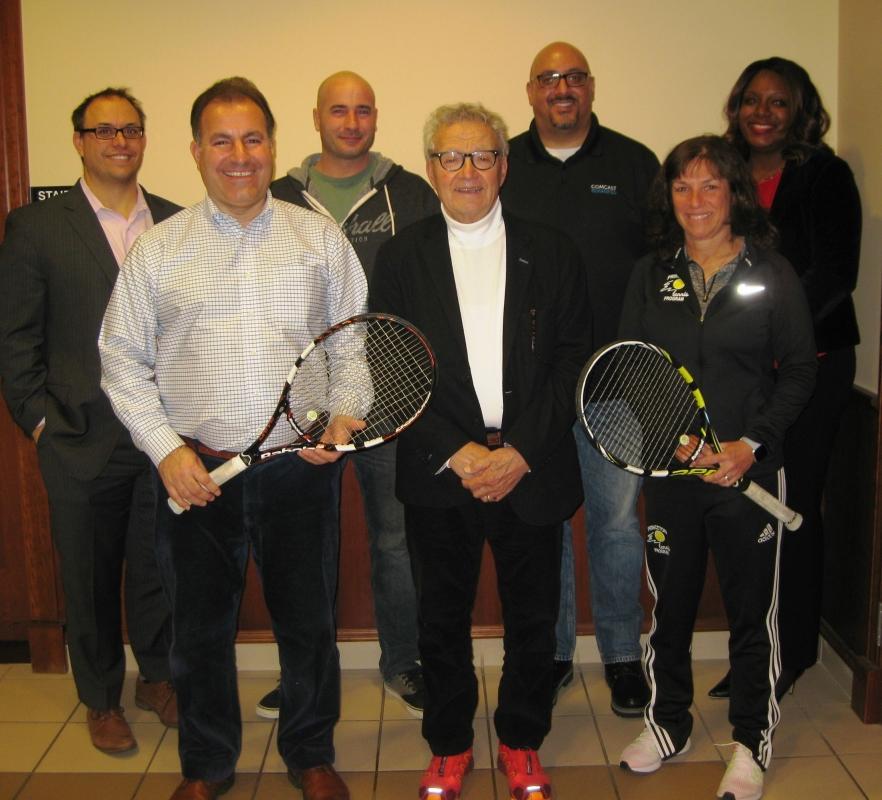 Committee members for the 29th Annual Volley For SERV Tennis Tournament on June 12, 2019, include, from left, front row, VFS Committee Chairman Ted Golfinopoulos, Charles Villano Jr. and Gwen Guidice; back row, Ben Branche, Rob Boss, Albie Delgado and Deneshia Rowe. Other members include Joanna Adu, Karen Balerno, Beth Silverman Bauman, Andre Caldini, Marissa Delmauro, Donna Nagel, David Russo, and Dan Saragnese, this year's Lou Natale Jr. Players Award honoree.
Each of our Volley For SERV Tennis Tournament fundraisers over the last two decades began with a dedicated group of people who committed to seeking players, sponsors, silent auction items and more. The committee is comprised of interested people in the community, tennis players, and SERV board members and staff. You do not have to be a tennis player to volunteer for this event.
Landscape, Paint, Garden
Would you like to create a vegetable or flower garden at one of SERV's 51 group homes for the consumers to enjoy and cultivate? Perhaps you and some friends would like to spend a few hours painting a room or two at one of the group homes in your area. SERV Properties & Management, Inc. has opportunities available in the following counties: Burlington, Hudson, Hunterdon, Mercer, Middlesex, Monmouth, Ocean, Passaic, Somerset and Union.
Thank-You Calls To Our Contributors
The SERV Foundation is looking for individuals who could spend an hour or more making personal phone calls to our recent contributors, all of whom are on a confidential list.
Corporate Day Of Giving
Large and small companies alike often encourage charity activities among staff, allowing their workforce to donate time to or raise money for charities during work hours. Your skills on any level in any of the above volunteer activities would be invaluable.
For more information about volunteer opportunities, please contact Gina Davio by phone at (609) 342-5379 or by email at This email address is being protected from spambots. You need JavaScript enabled to view it..