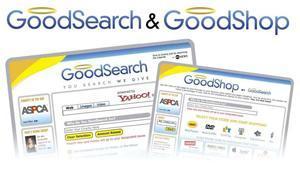 As you begin your online shopping for the holidays, please consider using GoodShop.com before ordering from your favorite merchants' websites. When you do, a percentage of your purchases can go directly to SERV Foundation at no cost to you.
It's Simple!
Download the GoodSearch-GoodShop tool bar at www.goodsearch.com
Select SERV Foundation (Ewing, NJ) as your Charity of Choice
Internet Search: Every time you do an Internet search through the GoodSearch toolbar, the SERV Foundation earns a penny.
Online Shopping: When purchasing items online, first find your favorite store through the GoodShop toolbar. A percentage of every purchase you make (average 3%) will go to the SERV Foundation when you select from over 5,000 stores.
Most stores also offer discount coupons and free-shipping offers
Here are just some of the most popular stores on GoodShop:
Amazon
American Express
Apple
Best Buy
Bed Bath & Beyond
Boscov's
Crate & Barrel
Dell
GAP
Hewlett Packard
Home Depot
Hotels.com
iTunes
Kohl's
Lands' End
L.L.Bean
Macy's
Old Navy
Staples
Target
Toys 'R' Us
Walgreens
Walmart
Williams Sonoma
SPREAD THE WORD! Tell your family, friends and co-workers