SERV welcomes 'Flat Stanley'
Details

April 15, 2020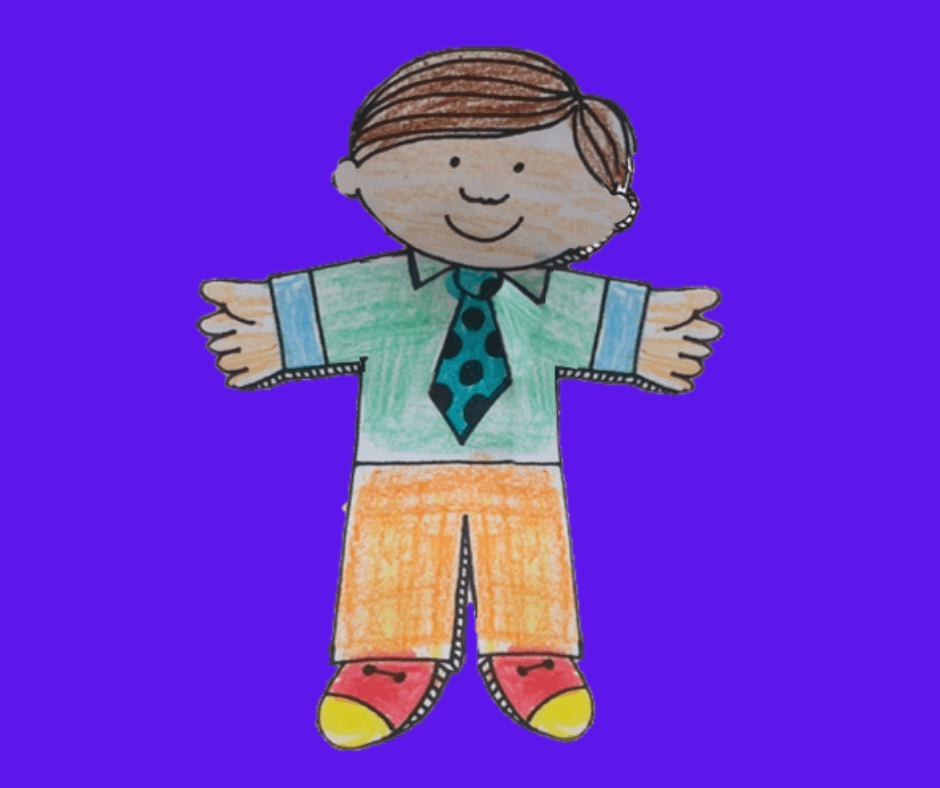 Meet Stanley, SERV's newest resident. He stands approximately 7 ½ inches tall, wearing red and yellow shoes, with his green button-down shirt tucked into orange slacks, his polka dot tie done up in a Windsor knot, and his brown hair parted in a neat style.
This colorful paper cut-out is based on Stanley Lambchop, a character in the popular children's book series "Flat Stanley" by author Jeff Brown. In the stories, Stanley is pancaked by a falling bulletin board and then goes on many adventures. He sneaks under doors, sails like a kite on the breeze, and is mailed in an envelope to far-off destinations.
Now, Stanley has found his way to SERV, and the children in the DCF program are sending him on new adventures.
"After reading the books together, the children and staff in SERV's DCF program decided to participate in the Flat Stanley Project," said Kristina Escobar, SERV's Director of Behavior Support Services.
"Right now, with everything that's going on in the world, it's important to stay positive and find creative projects to occupy our free time. This hands-on activity is a great way for the children to connect with other consumers and stay busy during this crisis."
On Monday, the children in SERV's DCF program mailed Flat Stanley to another group home. They are asking the consumers who receive him to take pictures and then write a positive letter before sending him to the next home.
"The children are so excited to discuss, track, and write about their flat character's journey and adventures," Escobar said. "We will keep the project going until Stanley visits every SERV location, and we hope everyone welcomes this opportunity to connect with us."