SERV team members organize mindfulness training for consumers
Details

August 14, 2020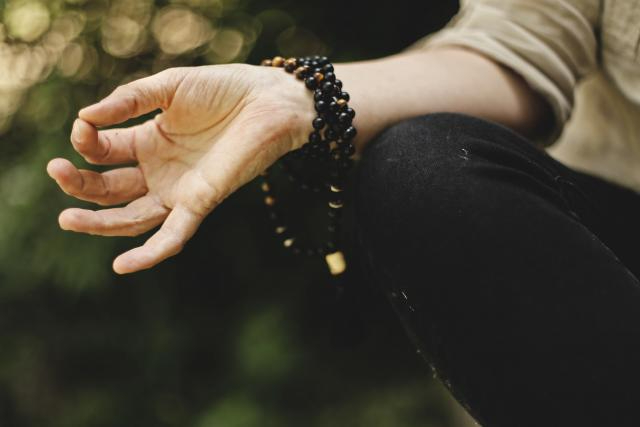 As part of their efforts to support consumers struggling with stress and anxiety in response to the COVID-19 pandemic, SERV team members at the Scotch Plains Group Home and Cluster Apartments have launched "Seven Days of Calm," a mindfulness training exercise that takes place every Tuesday and Thursday.
Leading the training are RPMs Lindsay George and Stephen Welch, along with RSCs Elaine Adams and Ramona Curry.
"A great rule in life is to regularly check in with your own feelings. If you are feeling uninvolved, bored, or not connected with the residents, the chances are the residents are not feeling connected, either," said RPM Lindsay George. "There were growing concerns about the well-being and self-care of the residents because they were home all day, and it seemed like everything was changing very fast around them.
"So, during the initial phase of the pandemic, the suggestion came up for staff to meet with the residents more frequently to provide supportive services in small group sessions, and the residents were given the opportunity to take part in a mindfulness exercise called the seven days of calm."
All five of the residents at Scotch Plains Group Home have attended the training. Twenty-one consumers from the Cluster Apartments regularly participate, as well.
Each session, the consumers learn a new skill. This includes breathing techniques, mental noting, living in the moment, and getting out of auto-pilot, among other things.
The training has been a huge hit thus far, according to George. "Mindfulness is a skill that can be practiced and used by anyone," she said, "and this training has proven to be effective with enhancing self-awareness, attentiveness with time, and responding to the presenting moment, space, and present situations.
"The consumers have come voluntarily and have been very engaged," she added. "They've even requested for staff to continue the sessions."
One consumer in particular, Kathy K., has found the mindfulness training especially helpful as she focuses on her emotional well-being during the pandemic.
Ever since her first lesson, Kathy has incorporated mindfulness into her daily routine. She noted that the skills she learned in the training have guided her daily as she makes decisions such as what to eat, what to wear, and what to do. This helps her remain calm and focused, she said.