Congratulations to Donna Nagel of Hillsborough, who was the winner of SERV Foundation's Aloha Raffle on August 15!
Donna won a five-night oceanfront room for two at the luxurious Sheraton Waikiki, Hawaii, along with a $2,000 toward airfare or trip expenses.
Donna and her husband Mark have been longtime supporters of SERV and annual players at the Volley For SERV Tennis Tournament. They are owners of Belle Mead Physical Therapy in Hillsborough.
The drawing was held at Cherry Valley Country Club in Skillman with a gathering of SERV employees, a board member and some individuals who purchased tickets and wanted to join in on the excitement of the drawing.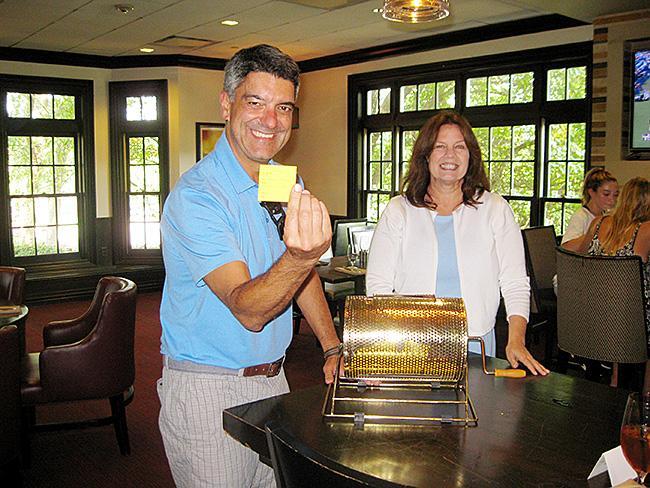 Mike Petrone, a lunch guest at Cherry Valley Country Club on August 15, agreed to pull the winning ticket for the Aloha Raffle after CEO Regina Widdows spun the wheel on the raffle drum.
A guest of the country club, Mike Petrane, a CPA who works for Ernst & Young in Metro Park, was recruited to pull the winning ticket after Regina Widdows, President and CEO, spun the wheel on the raffle drum.
Funds raised from the raffle will support special programs of the SERV Foundation, including the Scholarship Fund and the annual Wellness & Development Conference.
Our since thanks to all who participated in the Aloha Raffle.