The Young Professionals Group for SERV could not have asked for a more perfect weather day for their inaugural fundraising Poker Run at Cross Country Cycle in Metuchen on Sept. 15.
There were 40 registered motorcycle riders for the Poker Run, which included a 50-mile ride through Somerset and Middlesex counties, a Poker Run T-shirt, a lunch of hamburgers and hotdogs, and a silent auction.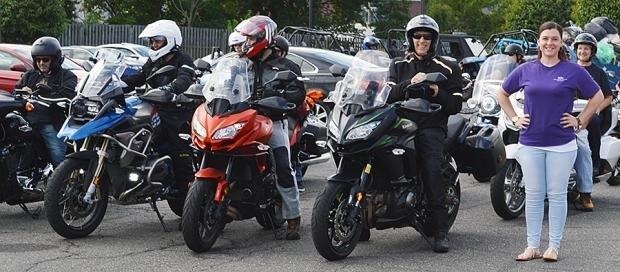 After registration, the bikers took off en masse from Cross Country Cycle in the morning and proceeded to five checkpoints, where a volunteer awaited with a deck of playing cards. Riders picked a card at each checkpoint and returned to the dealership with five cards in hand before noon. The rider with the best hand was declared the winner.
The winner for the inaugural Poker Run was Chris DiStefano of Milltown with a Full House.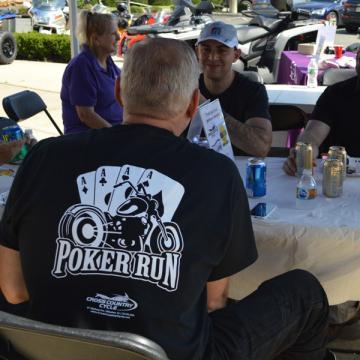 Our sincere thanks go out to our sponsors and volunteers who helped make this fundraiser for the SERV Foundation a success. Sponsors included Rapps Pharmacy, Top Quality Services, Macquarie, and Philadelphia Insurance; as well as host Jon Giacchi of Cross Country Cycle.
Because of all the hard work by YPG members, Cross Country Cycle staff, SERV staff, board members, and other volunteers who helped with the many tasks involved in this event, the Young Professionals Group's net proceeds for the event totaled more than $2,300.