Three new board members join SERV
Details

February 03, 2015
SERV Behavioral Health System, Inc. welcomed three new board members in January. Kenneth Kinter and John J. O'Neill both joined the board of SERV Centers of New Jersey and Barbara A. Byrne joined the SERV BHS board.
John J. O'Neill, a resident of Tinton Falls, N.J., is Director of Marketing and Public Relations for Carrier Clinic in Belle Mead. His professional affiliations include the American Hospital Association, the N.J. Hospital Association, the N.J. Association of Mental Health and Addiction Agencies, the National Alliance of Mental Illness-New Jersey, the National Association of Psychiatric Healthcare Facilities, and the N.J. Employee Assistance Professionals Association.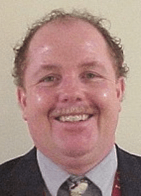 John J. O'NeillMr. O'Neill is an alumnus of Montclair State University with a bachelor's degree in psychology.
He has served as a member of the Governor's Council on Alcoholism and Drug Abuse-Treatment Committee, 1995; New Jersey Partners: Aging, Mental Health, and Substance Abuse; Middlesex County Mental Health Professional Advisory Council; Middlesex County Mental Health Board, PAC representative, 1998; Monmouth County Inter-Agency Coordinating Council, 1999; Professional Liaison Association Chairperson, 2002-2004; National Independent Living Association (NILA), Washington, DC-Chairperson Board of Directors, 1995-1998; NILA, Washington, DC, Vice-chair, 1997-1998; National Advisory Committee on Youth Services-Child Welfare League of America, Washington DC-committee member; Statewide Council of Independent Living Services-Chairperson, 1998; and the U.S. Department of Health and Human Services Administration on Children, Youth and Families, Family and Youth Services Bureau-Grant Reviewer, 1997.
*
Kenneth Kinter, LPC, is an assistant professor at Rutgers School of Health Related Professions. He is a member of the Psychiatric Rehabilitation Association and the International Institute of Trauma and Addiction Professionals.
Mr. Kinter received a bachelor's degree from Hofstra University in Hempstead, N.Y., and a master's degree in counseling psychology at Monmouth University in West Long Branch, N.J. He currently is in a doctoral program in education at Rowan University in Glassboro.
He has received two awards from The New Jersey Psychiatric Rehabilitation Association: Employee of the Year (2008) and Educator of the Year (2014).
Mr. Kinter is a resident of Hamilton, N.J.
*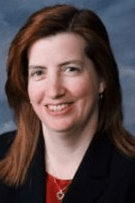 Barbara Byrne Barbara A. Byrne, CPA, is a manager with Rahl & Associates, PC in Newtown, Pa. Her professional affiliations include the American Institute of Certified Public Accountants and the N.J. State Society of Certified Public Accountants.
Ms. Byrne is an alumna of The College of New Jersey with a bachelor's degree in Business Administration, with an emphasis in accounting.
She is a member of the Newtown Business Association and a volunteer for the nonprofit organization, Anna's Army, Inc.
In 2002, she received the Exemplary Volunteer of the Year Award from the Mid-Jersey County Chamber of Commerce. She also participated in the MidJersey Chamber of Commerce's Golf Committee and the Women in Business Committee.
Ms. Byrne is a resident of Manalapan, N.J.